Here at Exe Signs near Exeter in Devon, we're perfectly located to help you with any aspect of modern day and traditional signage, whether it's for your business, home, event, hobby or vehicle.  With over 25 years' experience our friendly Father and Daughter team, Nigel and Zoe manufacture all produce in-house at our rural workshop just 5 minutes from Exeter.
Whether you need vehicle livery, shop front signage, banners, full colour graphics, flags, or exhibition signage we will be pleased to provide a competitive quote and deliver it on-time, every-time. No job is too small or too big, we are committed to creating the right solution for you.
Exe Signs aim to provide top quality products to its customers, so we use top quality materials; all of our vinyl carries up to an 8 year guarantee.  We have all the latest technology in-house such as a full colour printer which enables us to produce large prints on a variety of materials; from wallpaper to banner material.
We're proud to supply some of the biggest local traders including Exeter Chiefs, Crealy Adventure Park and Devon & Cornwall Police.  We enjoy creating bespoke, eye catching signs and graphics to help your business grow.  So if you've got an idea for a sign then contact us today.
CONTACT
Contact Zoe or Nigel: 07540 743 587 or 07867502321
Hundreds of happy customers
Product types, all made in-house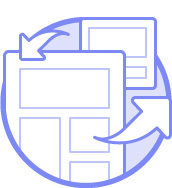 Consultation
Exe Signs will thoroughly discuss and advise on all aspects of each project with the client before beginning sign design and manufacture. We will assess your requirements and suggest appropriate and cost effective solutions to meet your business need or budget.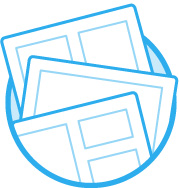 Design
We can provide in-house graphic design, or use your own artwork to produce the best looking design you need to promote your company.  We will work closely with you using state of the art software, to develop your initial ideas and provide on-going proofs until you are happy with the final result.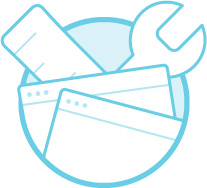 Manufacture
Exe signs has extensive experience in all modern sign manufacturing processes and techniques and can provide expert advice in choosing the right materials to produce a practical solution with a striking finish. We use quality materials and use state of the art manufacturing facilities for each project.
Installation
Father and Daughter team, Nigel and Zoe are dedicated installers, who are fully equipped and skilled in sign installation and vehicle livery. We can liaise with you to work out when the best time is to install, so we do not disrupt your normal working day.
A-Boards
We supply a variety of these types of signs, from economy models to more up-market models. Generally powder coated steel tube, double sided & with poster displays or applied vinyl prints. The swinger models are wind resistant with heavy bases.
Magnetic Signs
For anyone who wants temporary advertising on their car…magnetics are the solution! Easily removable, can be moved from vehicle to vehicle etc.
Fascia Signage
Fascia signs are made from a variety of materials, using various different techniques. All are made bespoke to suit your requirements and budget, ranging from low cost pvc panel solutions to stainless steel signs.
Label and Stickers
Get custom sticker and label printing with a range of shapes and sizes to choose from. Print logos, photos or any type of printed labels or stickers you wish, individual text sticker or solid sticker. – the choice is yours!
Cut Out Lettering
Cut out letters are an effective way to make your sign stand out from the rest. They can be made to more or less any size, colour and style
Post and Panel
These signs can be made from a range of materials. Typically, aluminium powder-coated posts and panels for durability out-doors. Can also be made using timber posts for a more cost effective solution
Again, the last 2 months have been very busy! We have done a few new contra vision jobs which look great, aswell as getting to hold the Aviva Premiership Rugby Cup! We have also have had a large amount of pull up orders come in, they are such a great way of...
LAST COUPLE MONTHS HAVE BEEN BUSY! HAVE BEEN DOING A LARGE AMOUNT OF TRADE WORK FOR OTHER SIGN MAKERS IN DEVON. LOTS OF NEW WORK COME IN FOR THE CNC ROUTER AND LASER. THE PRINTER HAS BEEN FLAT OUT WITH LARGE AMOUNT OF STICKERS AND LABELS AS WELL AS BANNERS AND PULL...
Our Previous Work, Our Proudest Moments
(Yes, we're proud of every sign we make!)
ZOE BERISFORD
PARTNER: 07540 743 587
NIGEL BERISFORD
PARTNER: 07867 502 321
Please use the contact form above to send us a message or you can email direct at sales@exesigns.co.uk You can call us on 07867 502321 or 07540 743587.  Our postal address is Linhayes, Perkins Village, Farringdon, Exeter Devon EX5 2JE.  We welcome customers to our workshops by appointment only, so please call first if you would like to drop by.